Trinity View Farm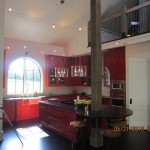 D9 was hired by an Allstar baseball player for the Tampa Bay Rays to manage the purchase, development, design, construction, execution and day to day management of this incredible 132 acre property built on 3 of the highest hills in Williamson County Tennessee.
Located just 15 minutes from the heart of Cool Springs in Franklin Tennessee, the challenge was to create a plan that was worthy of this scenic site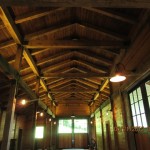 while still giving our clients the flexibility to have good financial options if they determined they wanted to do something else.
The result was a property that feels like a State Park with a half mile meandering driveway, world class barn built in old world style with white oak timbers, upstairs SOHO inspired guest cottage, main house site and sports field. Trinity View serves as their permanent home when they aren't in Tampa playing baseball.