415 Boyd Mill Avenue
D9 saw a run down old house built in the 1920's on Boyd Mill in the Historic District of Franklin and decided to try to bring it back to mint condition while adding onto the back of the house to make it a nice new home.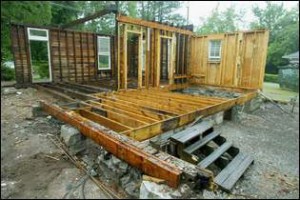 Unfortunately when we started the remodeling process, we found the original historic part of the house termite infested and rotten from water damage. And much to the lament of the historic community, this meant the "historic home" had to be torn down and start over.   A new home was crafted that conformed exactly board for board like the original historic home even down to the front windows being different sizes and utilizing the existing front door. The home became a testimony of what can be done when you care about making it perfect. It became the spark for the current redevelopment activity in the Boyd Mill area which continues today.