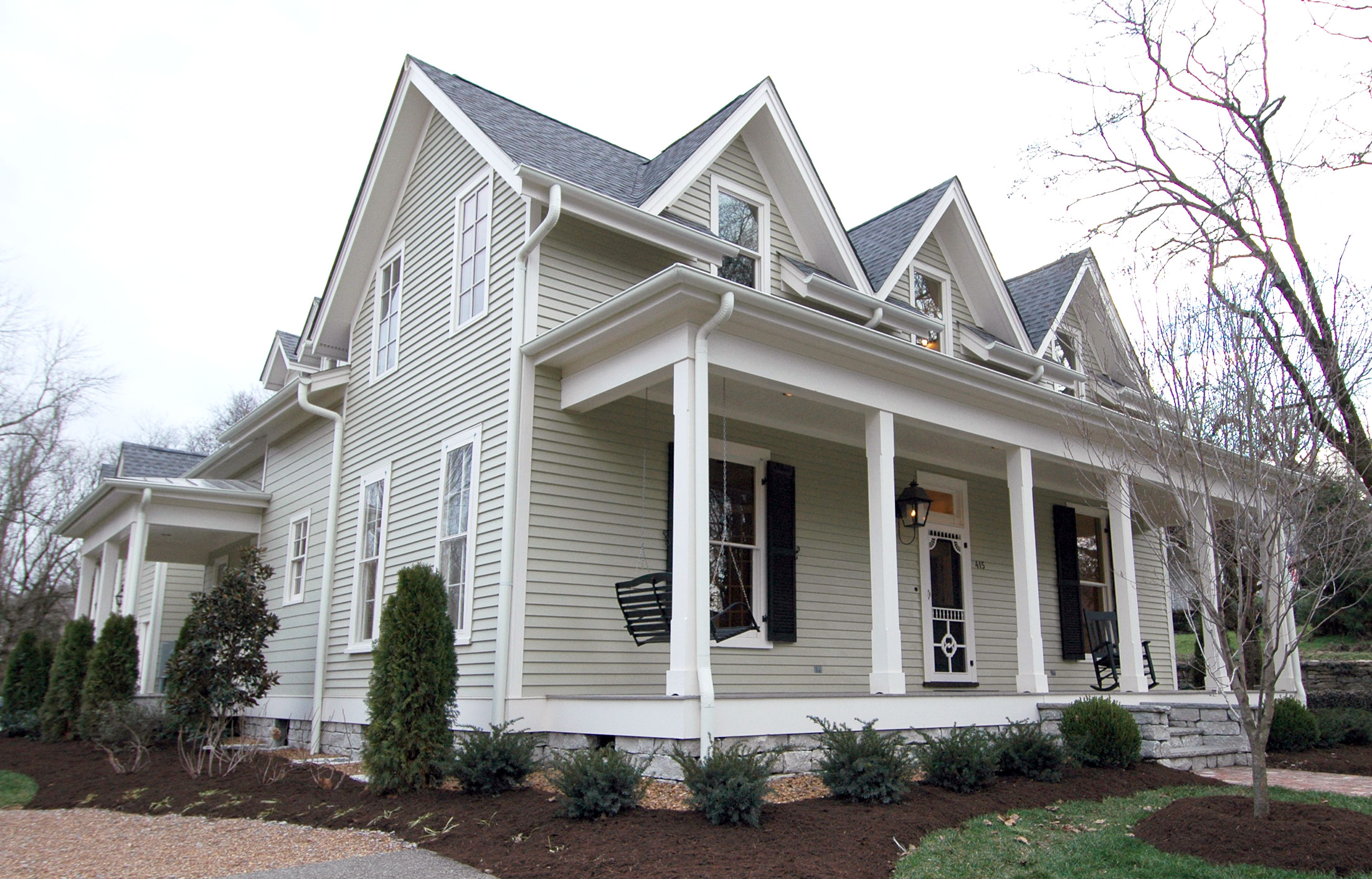 The Boyd Mill house was a 1920's historic small residential home that needed a complete restoration.
This little historic home had a unique three gable look on the front over the porch. I purchased it because I thought that it could be bought, fixed, updated, added onto and turned into something really special.  All of those things wound up being true but all of them came at great cost.
It turned out that there was some substantial water and termite damage in most of the walls and structure of the historic part of the house. That meant that most of the historic house had to be taken out. It caused quite a stir in the Nashville and Franklin Press. Ultimately, we proved forensically to all the interested parties that we had no choice but to remove it, replace it, and I promised to build it back exactly as it was before.
We took hundreds of pictures of the original house and were able to rebuild the exterior of the home exactly like it was before. We restored everything we could including the old windows, front door and screen. We built a large addition onto the back of the original house which turned this small home into about 5,000 total. Fortunately, it became a huge success within the Historic Community and a great learning lesson for me.