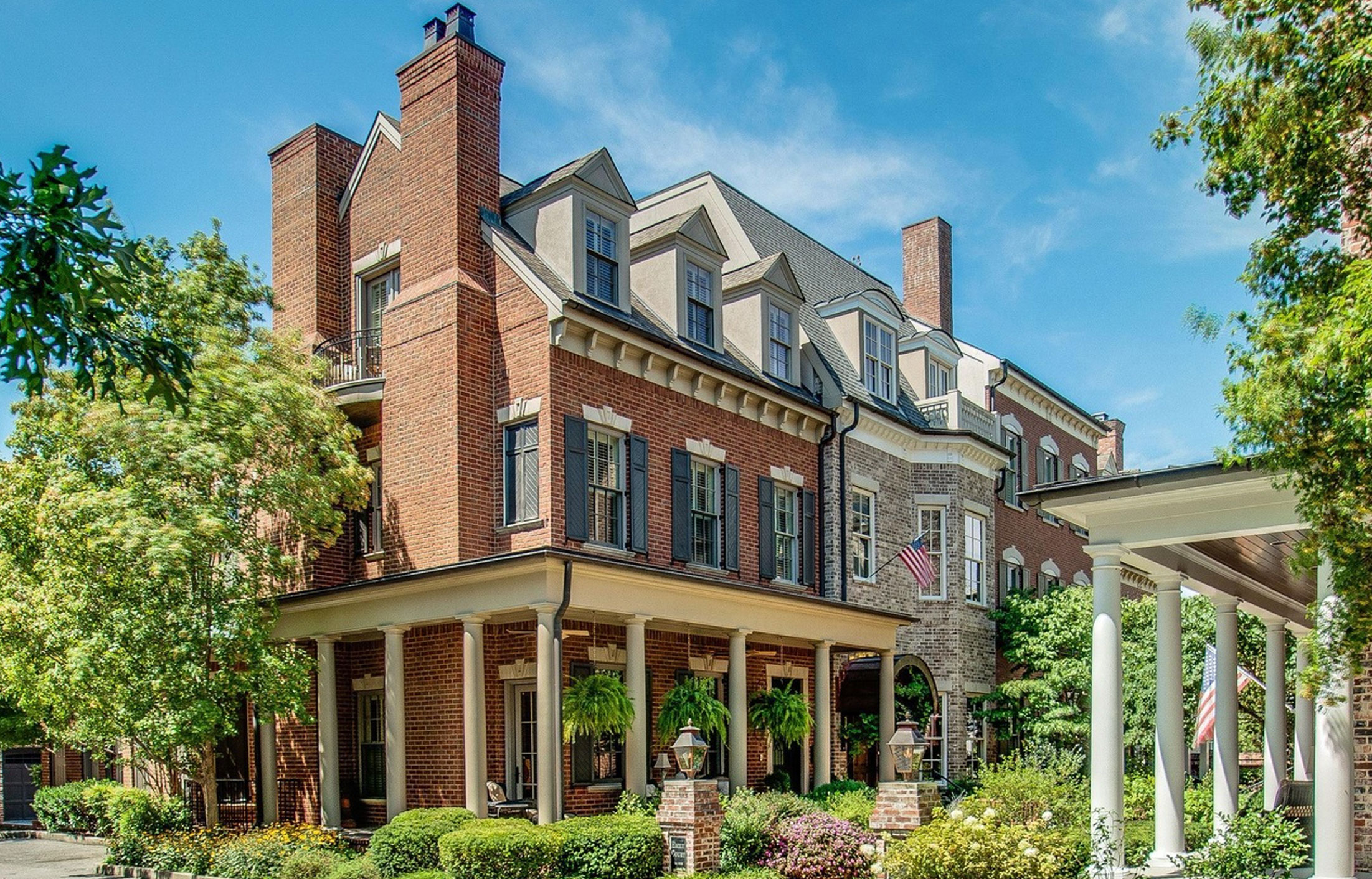 Located a block from the Historic Square of Franklin Tennessee, this 2.2 acre infield tract used to be tenant houses for the former flour factory across the street on 1st Avenue South.
These days all that is left to remind us of the factory are three huge concrete grain silos. To the West is the stately three-story Masonic Lodge which was built in 1823. It served as a barracks and then a field hospital during the Civil War.
While working in Washington D.C. for legendary Senator John Stennis, I found myself fascinated by the way people lived in the old Brownstones in Alexandria and all around the District. Twenty five years later, I was able to encourage the owner of this very strategic important property (the Williamson County Government) and the kind County Mayor that the very best decision for the 2.2-acre lot was to put the property on the market. Ultimately so that residential homes could be built instead of their original plan to build a new Public Library. Thankfully for Downtown Franklin, the residents of the Brownstones and me, that's exactly what they decided to do.
Until the Brownstones, the only way you could live in Downtown Franklin was to buy a very old house, remodel it and still be forced to have to deal with the maintenance of an old home. I believed there was a significant number of well heeled folks who would love to live in Downtown Franklin but absolutely didn't want to purchase an old historic home. I also believed those people would be willing to pay a premium price for perfect if they could get it in the perfect location. Thankfully, it worked out that way.
The result was 26 three story above ground and one story below architecturally correct Brownstones. They were perfect in their architectural and construction execution and every one was unique to the one beside it.  No two were the same.  The residents have made Franklin a much better place and they continue to meet in the courtyard by the fountain to drink a glass of wine together week to week. I wouldn't change one thing.